A Note of Appreciation
The past year was monumental for Meazure Learning—not only for our dedicated team but also for the clients who collaborated with us and the test-takers who entrusted their futures in us.
Our mission is to move people forward in their educational and professional lives through a seamless testing experience. And in 2021, we delivered on that mission by guiding 2,164,456 test-takers in the direction of their dreams.
We owe a lot of that progress to you. Thank you for continuing to trust us with your ideas, content, reputation, and future.
Reflecting on the Past to Create a Better Future
Like you, we made adjustments throughout the year in how we problem-solve, communicate, and add value to our community. We focused on uniting ProctorU's and Yardstick's offerings so you can design, develop, deliver, proctor, and analyze tests through a single provider. We did this to help you eliminate friction throughout the assessment life cycle.
And although 2021 proved to be another challenging year, we saw an unrivaled level of enthusiasm, compassion, and innovation. Test-takers adjusted to remote proctoring, organizations became more flexible, and the overall industry redefined the future of assessment.
As one year ends and another begins, we're reflecting on the lessons we learned to gain more insight into your needs and goals. These insights will guide our actions for the next year, helping to refine our current offerings and brainstorm new ones.
Without further ado, here are some of the milestones you helped us achieve in 2021.
Key REMOTE PROCTORING Metrics
With you and your test-takers in mind, we made improvements to our online proctoring operations in 2021. These advances led to a better user experience all around.
The metrics below are global ProctorU Proctoring Platform averages across all exams proctored in 2021. We review these numbers regularly to celebrate successes and identify areas for improvement.
Average Exam
Start Time
15:35
This is the average amount of time we spent verifying test-taker identities, securing the physical and digital environment, reviewing exam rules, and launching an exam.
Tech Issues and
Resolutions
14% / 94%
Of all proctored sessions, 14% had tech issues. Of those, 94% were resolved, meaning the test-takers were able to complete their exams during the scheduled time.
Proctor
Satisfaction Score
90%
This is the percentage of test-takers who indicated they were satisfied or very satisfied with their experience in a post-exam survey.
Cheating Rings
Caught
90+
We define a cheating ring or coordinated breaching attempt as three or more unique test-takers exhibiting the same type of breaching behavior, with some sort of commonality between them.
Proctor Training
Time
30,000+ hours
All new proctors go through 80 hours of training, followed by 40 hours of closely supervised proctoring and continuous improvement training sessions.
Avg. Wait Time
for Support
< 1 minute
This includes all live chat support channels.
Key PSYCHOMETRIC Achievements
In 2021, our psychometricians provided solutions for a variety of problems but specialized in data analysis, scoring, item generation, and transition and accreditation support.
Here are a few highlights from a year of psychometric excellence and white-glove service.
Worked with 1,757 SMEs globally 
Helped create over 1,500 unique items
Transitioned 3 PBT exam programs to CBT programs
Scored 31,311 unique exams
Assisted

2

programs in accreditation maintainence
Boosted exams delivered on the Meazure Exam Platform
by

74%
Top 5 MOST POPULAR RESOURCES of 2021
Enhancing exam security, building efficiencies, and protecting test-taker privacy were the prevailing topics of 2021. We armed you with the client success stories, blog posts, and white papers you needed to stay informed on industry issues.
In case you missed them, here are our most popular resources from the past year.
Questions to Ask When Considering Online Proctoring
If you're looking for a definitive guide to online assessment, our forthcoming "Going Digital" content bundle is for you. This free resource will have everything you need – including an e-book, case studies, how-to guides, and more – to successfully launch, maintain, and scale an online exam program. Sign up now to get an advanced copy when it's ready.
Top 5 MOST WATCHED WEBINARS of 2021
Over the past year, you turned to us for insights into test-taker behavior, exam security, and industry innovation. The topics you engaged with the most helped us better prepare for the year ahead.
Catch up on our most-watched webinars:
How Communication Can Better Prepare Test-Takers
Don't miss more opportunities to stay informed. Register today for our upcoming webinars. If you can't make the live event, sign up anyway to access the video recording.
Key PRODUCT Releases
We listened to your concerns and made some big changes to our platforms in 2021. We updated our products, developed new features, expanded functionality, and integrated with new strategic partners to yield even better user experiences.
Here are some of the year's best platform updates:
ProctorU Proctoring Platform
Spanish Localization: We now offer remote proctoring services in the Spanish language.
Caveon Integration: You can now integrate our remote proctoring services with Caveon's exam driver, Scorpion – a popular exam driver in the professional testing market.
Session Packaging: This update gives you the ability to store data collected by our remote proctoring system in your local environment.
Bootstrap Upgrade: We made design upgrades to our remote proctoring platform to increase platform accessibility.
Meazure Exam Platform
Linear On the Fly Testing (LOFT): A new feature implemented in the Meazure Exam Platform, LOFT allows you to deliver fixed-length exams by selecting items from a pre-approved pool.
Exam Panels: Offered within the Meazure exam platform, the Pre-Exam Panels configuration gives you complete control over the pre-exam experience. This offering allows you to use a self-service approach to exam configuration, resulting in faster exam content creation and reduced administration costs.
Want to learn more about these updates? Drop us a line at [email protected].
Top COMPANY News
We took some groundbreaking steps in 2021 to create better outcomes for you and your test-takers. We reevaluated some of our proctoring practices, rounded out our full suite of testing solutions, and united two powerhouse brands.
Here are the stories that got you buzzing:
New STRATEGIC PARTNERSHIPS
We fostered existing relationships and built new ones in 2021. The result? More integrations and functionality to help you and your test-takers achieve your goals.
These new partnerships will help us serve you better in the year to come: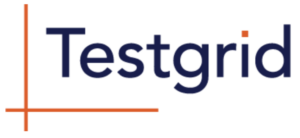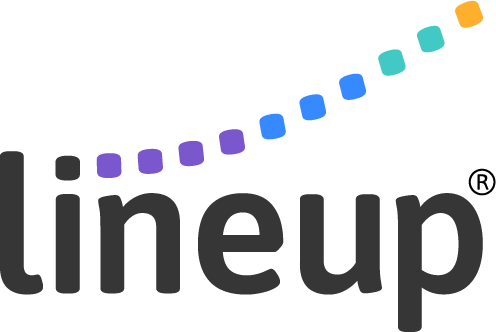 Want to learn more or see a full list of our partnerships? Visit our Meazure Valued Partners page.
Conclusion
We're proud to be a leading provider of online testing solutions and grateful to have the opportunity to serve you and your test-takers. Even though we accomplished – and learned – a lot last year, we remain committed to thoughtfully pushing the limits of the assessment industry.
Here's to continuing to learn and grow together in 2022!