Moving People Forward
---
Solutions That Transform Testing
We make it easy for millions of learners worldwide to become educated, trained, or certified. How? By following our belief that certain things are better together: human nuance and advanced technology, innovation and trusted methodology, your subject–matter expertise and our industry knowledge. Why settle for good enough when together we can be great?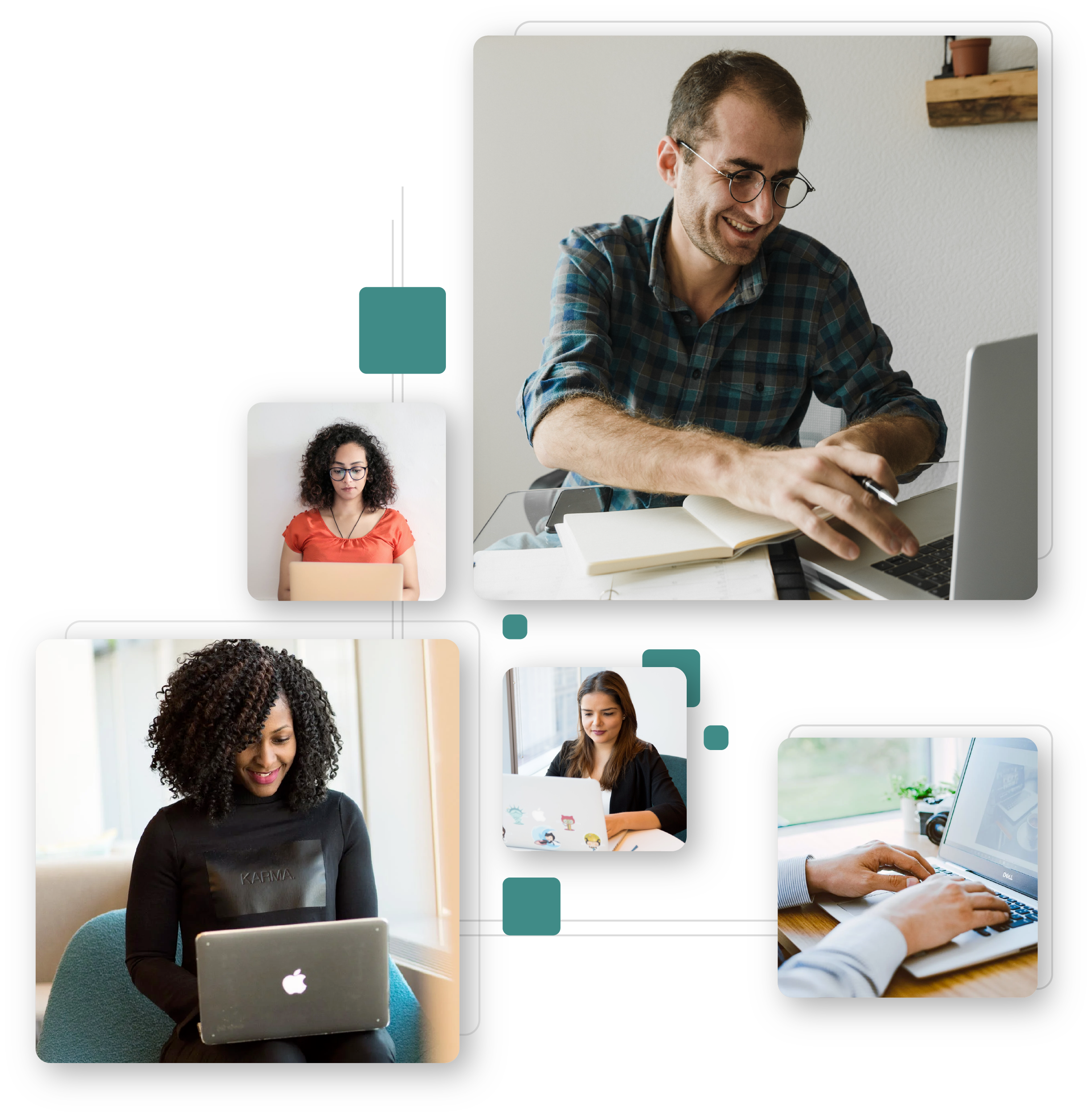 Our Story
Everything you know and love about ProctorU and Yardstick is coming together under one brand: Meazure Learning.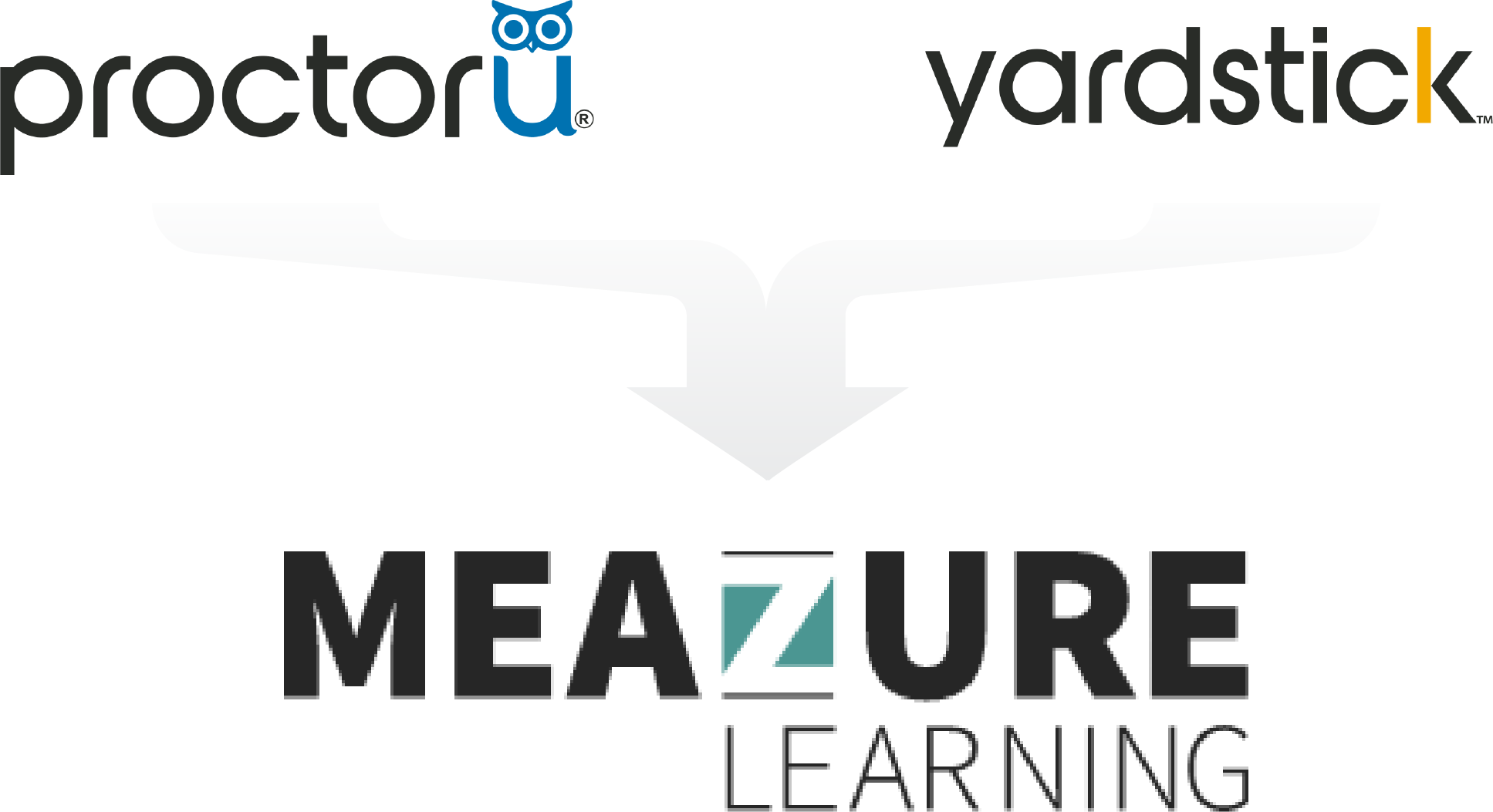 Enhancing Exams from Start to Finish
As the most experienced online proctoring provider and a leader in test development and administration, we guide you from start to finish.
Technology That Makes a Difference
You don't have to sacrifice exam integrity in pursuit of convenience. Check out our human-centered, tech-enabled proctoring solutions.
Learn More
Operating under a slightly different name, Yardstick's development and delivery platform helps you throughout the exam process. Discover all that Meazure can do for you.
Learn More
Services That Add Value to Your Exam
Harnessing Our Experience
There are some challenges you can anticipate and some you can't. With Meazure Learning, you can trust that we've seen it all.
ProctorU helps me handle life as a mom, Army wife, full time employee, and student by offering exam times when it's most convenient for me. I love using ProctorU at home rather than taking a proctored exam at the local university's testing center. I also love that ProctorU's proctors are polite, professional, and very helpful.
Stacy
Student, Cameron University
We thought we couldn't beat face-to-face in being about to address integrity issues, and we quickly recognized that wasn't the case. I was actually blown away at the process. I was amazed at the very simple things they caught. Eye movement from the auditor, body language that the proctor was able to identify and then stop the exam to investigate further. It really impressed me and we made an almost overnight change in the organization to move away from face-to-face and only move forward with online proctoring.
Rona Starr
President and CEO of APSCA
Our item discrimination and our difficult values are the strongest that this exam program has ever seen. And the adoption and use of online proctoring has been a game-changer for us. It's more cost-effective and arguably more secure than test centers if you look at the proctor-to-candidate ratio and the ability to record your sessions.
Dan Garcia
Executive Director of CARB-TCMPA
Our partnership and integration with [the ProctorU Proctoring Platform] adds significant value to our existing products. Offering online proctoring during exams ensures security and learning integrity, which our faculty customers have been asking for. What's more, CIP goes beyond traditional publishers, offering 'concierge' level personal support to both students and faculty. We will continue in this tradition by fully managing the proctoring process, from student scheduling to managing incident reports.
Ryan Fagerberg
President, Caduceus International Publishing
We [were] thrilled to add ProctorU Live+ to all of our college courses. As always, students can work through courses at their own pace, and now [Meazure Learning's] easy-to-use online proctoring gives a boost in security and credibility to a student's final exam—all from the convenience of their home and at a very affordable price.
David Siminoff
Founder, Shmoop
[Meazure Learning] has made our PCNA program possible. We would not have rolled out the process without a solid proctoring experience because we wanted to protect the integrity of the certification.
Rus Rasmussen
Director of Worldwide Education, Control4
We're on a mission to test new limits and reach new goals – together.
---
Learn more about how we can better serve you.