Moving People Forward
---
Solutions That Transform Testing
At Meazure Learning, we develop, deliver, proctor, and analyze higher-education and credentialing exams, providing end-to-end solutions with concierge-level service. We offer test owners and test-takers alike the human expertise and software they need to improve performance outcomes, achieve goals, and save valuable resources.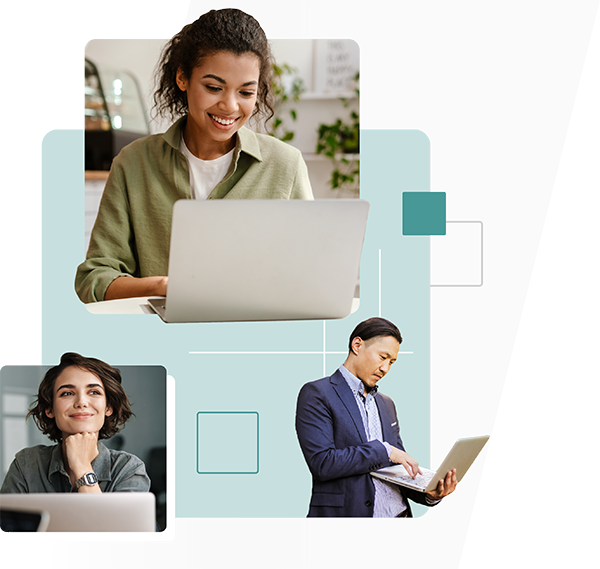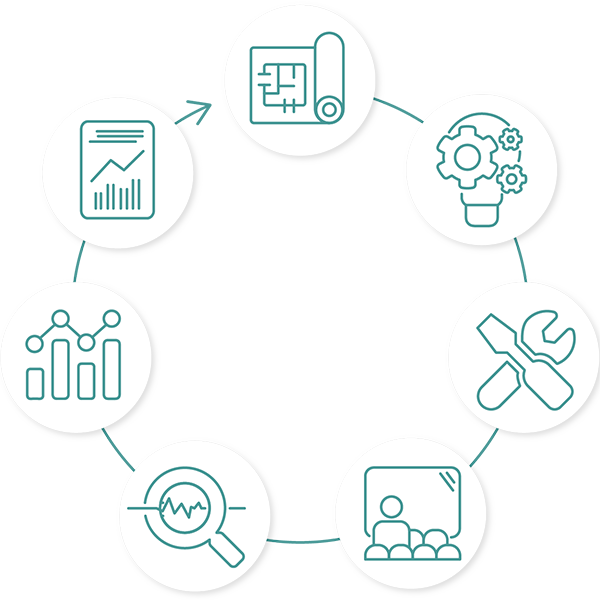 Customized Assessment Services With Exceptional Support
We take the time to understand your exam program so we can deliver services that address your current needs — and help you anticipate what's next. No matter what stage of the assessment life cycle you're at or which platform you use, we help you streamline your processes, heal your pain points, and drive program growth.
Review Our Services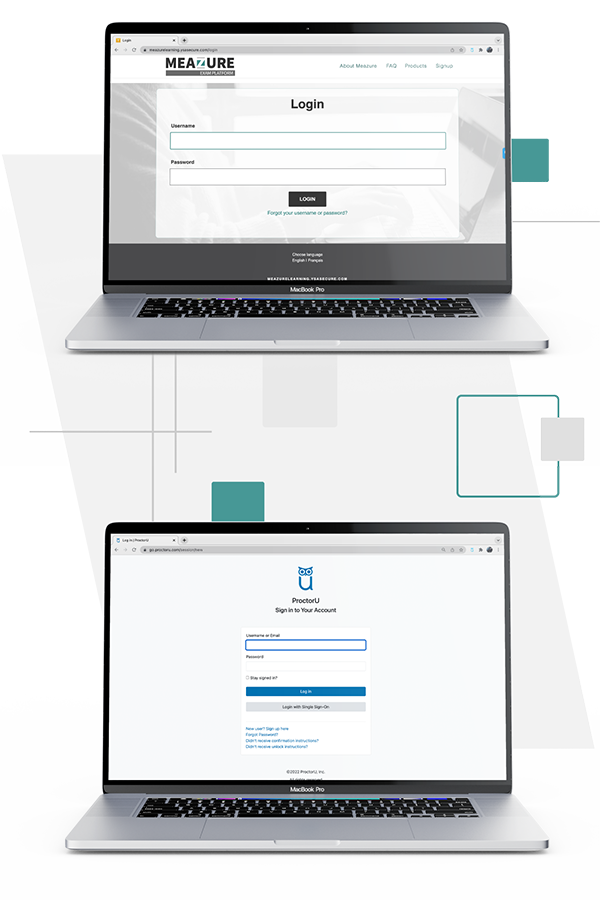 Scalable Technology Designed With You in Mind
Our technology has all the features and integrations you need to optimize the exam experience from start to finish. With intuitive design and ungated access, our suite of software is flexible, secure, and easy to use. Our end-to-end software solutions help facilitate every stage and function of testing, including:
Exam blueprinting
Item writing & exam development
Item banking
Automated item generation
SME management
Candidate management
Exam registration, scheduling, payment & vouchering
Remote proctoring
Proctoring browser security
Exam scoring & reporting
Constructed response marking
Explore Our Technology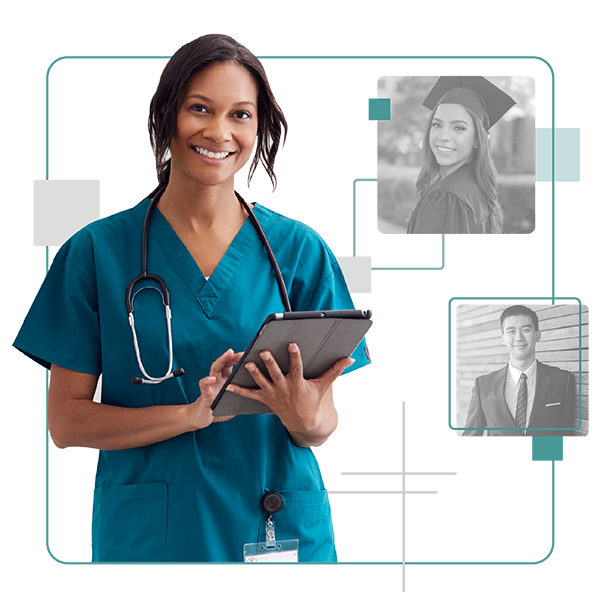 Tailored Solutions for Any Market
We have specialized solutions to support the goals of your exam program and test-takers, regardless of whether you're a higher-ed institution or credentialing body. We've been delivering exceptional assessment services since 1997 and own the patent for remote proctoring, so you can trust the experience we bring to the table. But don't just take our word for it. Take a closer look at how we help organizations from every market achieve better exam outcomes.
See All Markets
Harnessing Our Experience
There are some challenges you can anticipate and some you can't. With Meazure Learning, rest assured we've seen it all.
So for us, [transitioning to remote testing during a pandemic] wasn't the easiest thing to do. It wasn't my first choice, but [Meazure Learning] has been a great partner ... Although there were some kinks, it's something that our candidates have grown used to. That's a real benefit, and it's advantageous for our program ... It's been a real pleasure working with [Meazure Learning].
Jeff Frisk
Director, Global Information Assurance Certification Program
[Meazure Learning] has been instrumental in providing Temple College online students with a fee-based convenience option for taking proctored exams if they are unable to use our on-campus testing centers. The service is very reliable, secure and easy to use for both students and faculty.
Brian St. Amour
Director, Distance Education, eLearning, Temple College
[Meazure Learning] was very friendly and didn't seem robotic! My proctor gave great customer service and was well adept at setting up my browser configuration for the exam.
Grant
Student, University of Texas at Tyler
We are very pleased with the quality of the exam and the rigor behind the development, maintenance, and monitoring, particularly in the psychometric area. I think that [Meazure Learning's] strength is its psychometrics.
Tammy Leach
Examination Manager, Canadian Organization of Paramedic Regulators
I'm completing my education while working a full-time job and volunteering, so online education is the easiest way for me at this point in time. [Meazure Learning] allows me to fully complete my degree online - it's a seamless transition for me between school and exams. I also love that [Meazure Learning] is easy to navigate and I'm not stuck with scheduling exams around someone else's schedule. I select what works for my schedule.
Alaina
Student, Thomas Edison State University
What really drove us to [Meazure Learning] is their ability to safeguard our intellectual property. Their entire team has helped us realize our dream for what our certification can become.
Tom Schnieders
Co-Founder, Society of Augmented Engineers & Scientists
Transform your exam program.
See how we can help.