How many providers does your institution use to proctor or otherwise safeguard its remote exams? If it's more than one, it may be too many. Historically, higher education institutions have struggled to find a single provider that meets all levels of exam integrity and security requirements, causing faculty to use different systems—from different providers—to administer their exams. While that approach may seem flexible, it introduces a unique set of challenges for administrators, faculty, and test-takers. However, a single-provider approach is now more viable than ever before, delivering numerous benefits and avoiding the obstacles posed by multiple providers—all through one proprietary suite of software and services.
Continue reading to learn more about the advantages associated with using a sole exam integrity provider. 
The Challenges of a Multi-Provider Exam Integrity Solution
At first glance, you may think it would be easier to take an à la carte approach to exam integrity solutions—choosing the services and software that meet your unique security and user experience needs, even if they come from multiple providers. Yet, this approach can place an enormous burden on your administrators, faculty, and test-takers.
For example, let's say your institution uses three different providers: one for live remote proctoring, another for automated remote proctoring, and a third for the use of a secure browser in unproctored exams. That piecemeal approach multiplies the administrator workload by three. In addition to the significant amount of time your administrators will spend on training, billing, communication, and task management, your faculty and test-takers will face comparable difficulties as they juggle different systems. The lack of consistency across those systems will result in confusion, requiring users to adapt to multiple interfaces, workflows, processes, and policies. The resulting inefficiencies will hinder collaboration and degrade the test-taker experience.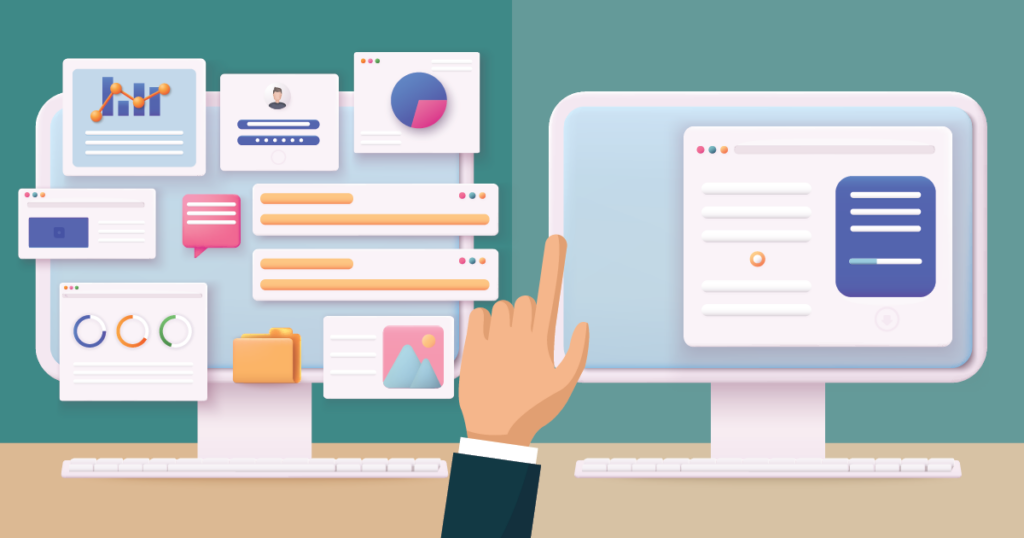 These challenges, however, can be avoided with the right provider, offering a consolidated and efficient solution for all three stakeholder groups via a single organization.
The Benefits of a Sole Provider
The advantages of contracting with one online exam service provider are numerous and apply to everyone involved in the exam process: administrators, faculty and instructors, and test-takers. While some benefits are universal to all three groups, others are unique.
Administrator Gains
Regardless of whether your institution is centralized or decentralized, administrators stand to gain in the following ways from a single-provider approach to exam integrity:
Easier Technology Learning Curve: Administrators have one system to learn and manage, reducing the training burden and streamlining the login process.
Standardized Policies & Procedures: Using a single provider means administrators have clear and consistent guidelines (e.g., internal policies, proctoring practices, and exam security measures) to establish, document, or communicate to faculty.
Streamlined Communication: Administrators deal with only one provider, making it easier to convey information and resolve proctoring-related inquiries.
Easier Reporting: Following a single set of directions, administrators can find success metrics, session data, and reports for the entire institution or department in just one system.
Reduced Burden on IT: Information technology staff implement, maintain, and perform security audits on only one system.
Financial Predictability & Savings: Using a single provider can streamline the invoicing and billing processes. Administrators may also be able to negotiate a discounted or package deal, leading to institutional cost savings.
Let's take a closer look at a few of those benefits.
Easier Technology Learning Curve: One benefit that all three groups have in common is the ease and familiarity of using a single system. This streamlined approach reduces the training burden for administrators since they need to become proficient in only one system instead of grappling with several. Additionally, because they save time by managing all exam-related tasks using one set of credentials, administrators can focus on ensuring a smoother and more efficient exam administration process.
Standardized Policies & Procedures: This benefit to administrators can be broken into three. First, the use of standardized proctoring practices helps administrators ensure fairness and equity in their assessment procedures. Second, administrators don't have to spend as much time establishing, documenting, and communicating internal policies and procedures for things like incident reviews and missed exams. Third, administrators are assured that each exam follows consistent security measures set by a single provider, which greatly reduces variability between exams and courses.
Streamlined Communication: Talking with and about a single exam integrity provider is much easier than dealing with multiple providers. For example, consider the time administrators can save on exam-related inquiries or issues when they have only one support team to interact with. In addition, with only one provider's policies, processes, and instructions to cascade downward—to faculty, instructors, and test-takers—administrators can boost overall understanding and minimize confusion.
Financial Predictability & Savings: The contracting process can turn into a nightmare when multiple providers are involved. With a sole provider, administrative staff can concentrate on negotiating the best possible contract—perhaps one based on an economy of scale—and be confident that they understand its terms. Additionally, administrators will have fewer billing cycles to contend with, which slashes the number of invoices and simplifies the process for accounts payable.
Faculty and Instructor Perks
Those who deal with exams and test-takers can realize numerous benefits from a sole exam integrity provider too:
Easier Technology Learning Curve: There's only one proctoring platform or secure browser for faculty and instructors to learn, which is extra beneficial in decentralized institutions, where they're the primary users.
Standardized Process & Workflow for Exams: Faculty and instructors follow the same policies and procedures for all their exam tasks.
Streamlined Tech Support: If faculty or instructors need technical assistance, they always know who to contact for help.
Reduced Communication Burden: Using a single provider gives faculty and instructors consistent syllabus language and test-prep materials to circulate.
Easier Test-Taker Advocacy: Because faculty and instructors are more familiar with the provider's system and processes, they can better assist test-takers with potential issues.
Increased Confidence in Institutional Academic Integrity: All faculty and instructors use the same system with the same exam security measures, which leads to a better testing experience and more valid degree programs across the board.
Let's take a closer look at a few of those benefits.
Standardized Process & Workflow for Exams: When you contract with multiple providers in a decentralized institution, your faculty and instructors must set up their exams, enter individual accommodations, and review reported incidents in each system. With a sole provider, however, they do it all in one system following the same process, which significantly eases frustration.
"Consistency is key when it comes to exam delivery. When everyone uses the same exam proctoring platform or secure browser, there's more fairness and equity overall."

Scott Greene, VP of Test Delivery, Meazure Learning
Reduced Communication Burden: Working alongside a collaborative exam integrity provider, faculty and instructors can improve test-taker engagement and eliminate confusion—without contributing to their workload. By incorporating syllabus language that outlines the provider's academic integrity rules and providing materials for test-takers to acquaint themselves with the exam software ahead of time, educators can effectively streamline the communication process and foster a more seamless exam experience.
Increased Confidence in Institutional Academic Integrity: Consistency in exam integrity software and processes, including remote proctoring and the use of a secure browser, leads to a better experience for educators and test-takers alike. It also helps faculty and instructors feel like they're playing from the same rulebook, which elevates their confidence that academic integrity is upheld across degree programs.
Test-Taker Advantages
We've explored the benefits your institution's staff can gain when you use a single online exam service provider, but let's examine the ways in which your test-takers can benefit too:
Easier Technology Learning Curve: Test-takers have only one system to learn and use, which helps them stay focused on what matters—understanding the subject content.
Consistent Test Prep Materials: The exam preparation process is the same for all exams in all courses, reducing test-taker anxiety about scheduling, accommodations, exam launch, and exam rules.
More Equitable Exam Experience: When every test-taker uses the same system, they gain assurance that the exam process is consistent and fair for everyone involved.
Increased Comfort With Technical Requirements & Support: Test-takers know what technology they need before their exam session, and they can turn to a single source for support if an issue arises.
Fewer Data Privacy Concerns: By using a single exam system, test-takers can place their trust in one entity responsible for protecting their data.
Let's take a closer look at a few of those benefits.
More Equitable Exam Experience: Your test-takers have enough to worry about without throwing the question of exam equity into the mix. With just one system to use, your test-takers gain assurance that everyone—across courses and disciplines—has an equal opportunity to succeed.
Increased Comfort With Technical Requirements & Support: When your institution uses a single online exam service provider, your test-takers gain confidence that they can use the same device, web browser, and operating system version for all their exams. They also have a single source to get technical support—through accessible and convenient channels—if they encounter an issue.
Fewer Data Privacy Concerns: Data privacy is an ever-growing concern for test-takers. As simple as it may seem, using a single provider allows your test-takers to submit their personal information to only one system, which only one organization can access. It also makes it easier for your test-takers to find the organization's data security and privacy policies. Combined, these factors significantly reduce test-takers' concern that their personal information could end up in the hands of a third party.
Conclusion
Dealing with multiple exam integrity providers can cause unnecessary stress, increase confusion, and waste valuable resources and time. But now more than ever, institutions can use a sole provider to meet all their exam integrity needs—from low-stakes exams that require little security to high-stakes exams that need a secure browser and live proctoring. The result of that unified approach? Countless benefits to administrators, faculty and instructors, and test-takers.
Read our article "What Is the Total Cost of Low-Cost Remote Exam Proctoring?" for more insight into the risks when it comes to choosing your exam integrity provider.