It's a universal truth that change is inevitable, often demanding leaps outside our comfort zones. While making an exam program change to a new solution provider or delivery platform may seem daunting, sometimes it's necessary in order to meet your program goals. One of the main reasons you may hesitate to make this kind of change is the intricate process of migrating exam content. Additionally, if your migration involves reformatting existing content to fit your new provider's technology, the complexity multiplies as you strive to ensure quality and integrity during the transition.
So, how can you not only prepare for this type of change but also proactively usher in the transformation you envision for your program? While we can't describe the transition process to other solution providers, we can guide you through the typical journey of migrating exam content to the Meazure Exam Platform.
Before we dive in, though, let's explore the different types of exam delivery platforms and their associated benefits.
Factors to Consider When Choosing Your Exam Delivery Platform
As an exam program owner, part of your role involves assessing the effectiveness and efficiency of your program's operations—and identifying areas for improvement. If you're wondering whether you should use a different exam delivery platform, you must first understand the various factors that influence how well it will align with your program's unique needs and goals. While the platform itself is rarely the sole—or most important—reason behind program changes, its functionality is certainly a factor in the decision. Other factors include:
What exam and item formats (e.g., knowledge-based, performance-based) are compatible
Whether the interface is easy and intuitive to use for both administrators and candidates
How stable and reliable the technology is
Whether the platform features provide additional value to your exam
Different Types of Exam Delivery Platforms
The exam delivery platforms currently on the market can be categorized as those with built-in item banking capabilities and those without. As such, they differ in two main ways: 1) how exam items are stored, managed, and shared, and 2) how exam forms are assembled and delivered. While there are advantages and disadvantages to both types, the decision to use one over the other depends on your program's needs and goals.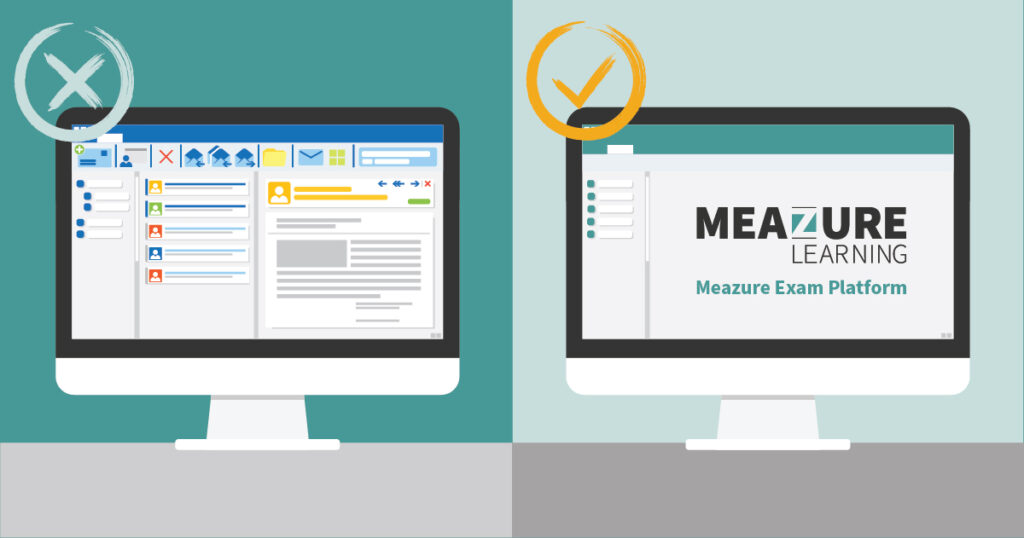 Platforms with built-in item banking and authoring capabilities—thought of as "all-in-one" platforms, like the Meazure Exam Platform—have their own database or repository for exam content. This type of platform uses a proprietary format for storing items and often has its own way of structuring data too.
In contrast, delivery platforms that don't have all-in-one capabilities exchange exam content between authoring tools, item banks, and delivery systems. With this type of platform, the item bank—and sometimes the authoring tool—is separate from the delivery platform. To publish an exam form, the program owners must import it from an external system, leading to additional processes, documentation, and overall work for everyone involved.
Benefits of Using an All-in-One Platform
Using an all-in-one platform provides several benefits to program owners and item writers. Firstly, all exam content (e.g., questions, answers, and associated metadata) can be created and stored within the platform, which means subject-matter experts can effortlessly write, access, organize, and manage items from a single system. Secondly, the centralized bank makes item analysis and editing easier and more secure as it permits simultaneous development and testing. Finally, the biggest benefit of an all-in-one platform lies in its publishing capabilities. Eliminating the need to publish exams from an external source minimizes the room for error, saves on costly publishing fees, and reduces additional quality assurance steps, which helps get your exam into the field quicker.
Safeguarding Your Exam Content During Migration
Despite the benefits of implementing an all-in-one platform, the prospect of migrating your item bank—which houses valuable intellectual property—can be intimidating. Because data integrity and content preservation are paramount to upholding the validity of your exams, it's critical to work with dedicated implementation specialists who understand the significance of this endeavor and employ a secure and systematic migration approach.
"So much time, money, and effort go into creating, maintaining, delivering, and securing an item bank. At Meazure Learning, we take the process of transferring it very seriously. If you only look at an item bank as a collection of ones and zeroes, then you trivialize the value of it. But when you see what those ones and zeroes represent, you understand why it's all so important."

Sean Walsh, Implementation Manager, Meazure Learning
Migrating to the Meazure Exam Platform
Now, let's explore what the process of moving your exam content to the Meazure Exam Platform involves, ensuring your transition is as seamless as it is significant.
Before you even sign a contract, our implementation team works closely with you to ensure the platform aligns with your program's specific needs, including your exam format, item type, scoring, and reporting requirements. We then dive deep into your existing content to determine the migration scope. This is a critical step in our discovery process because it minimizes potential challenges later on, helps align project expectations, and—ultimately—ensures a successful and smooth transition. For example, different resources are required to move an item bank with only 100 multiple-choice questions versus one that contains 7,000 questions of various types and hundreds of media files. Having that knowledge and setting that expectation upfront leads to better resource allocation and task management.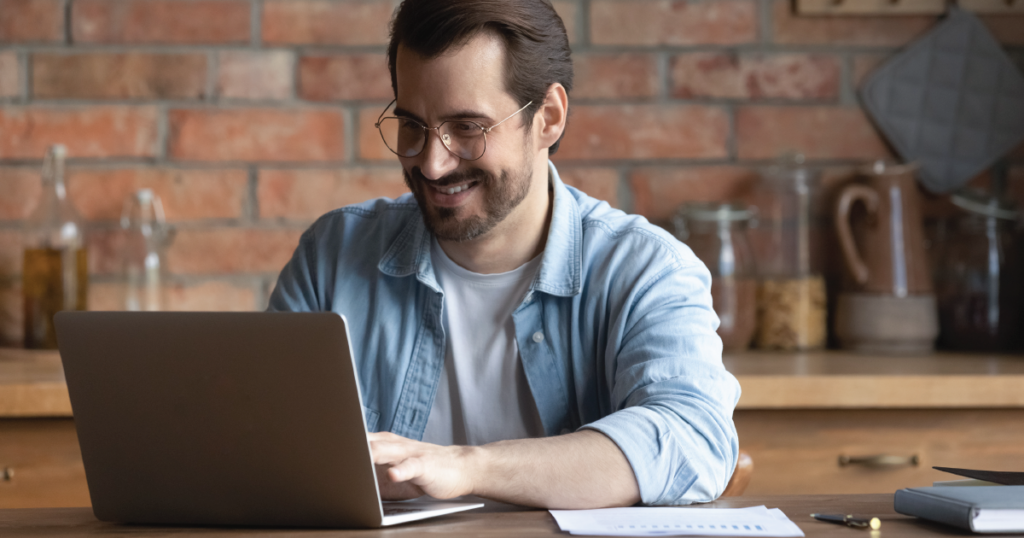 When we officially begin working together, our team begins to map your exam content to the format and schema of the new platform. This is crucial for ensuring your content is correctly transferred and retains its integrity in the new platform. Then, we build an empty item bank within the Meazure Exam Platform—tailoring it to accommodate your items and metadata—and import your content data file into the new item bank. Depending on your content, we may also manually configure elements such as images, passages, competency areas, and custom grading logic. Last, but certainly not least, we conduct rigorous testing and quality assurance on the migrated content to ensure accuracy before urging your team to do the same.
After moving your exam content, we offer additional support, training, and technical guidance as needed. For example, if your test-taker information exists in a third-party candidate management system, we work closely with you to establish seamless integration between the exam delivery platform and your chosen scheduling and candidate management systems. This collaborative and attentive approach ensures that all migration, implementation, and integration processes are not only smooth and successful but also secure.
Conclusion
Reliable and accurate measurement depends on the capabilities of the exam development and delivery system. Using an all-in-one platform, like the Meazure Exam Platform, gives you and your item writers greater control over—and transparency into—exam development, editing, and publishing. The content migration process for this type of platform may seem complex, but careful planning and a collaborative approach can make the transition smoother, allowing you to confidently embrace the platform's capabilities while upholding the core of your assessments.
If you're evaluating assessment solution vendors, consult our free guide: "12 Questions About Communication and Documentation to Ask in an RFP."