We collaborate with world's largest provider of online invigilation services.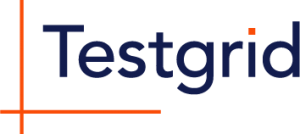 "We are pleased to partner with Testgrid to help their clients safely and securely deliver employment assessments online", said Carl Theobald, CEO of Meazure Learning. "Working together, we will bring the most secure online testing solution to the Australian market, providing individuals the opportunity to accelerate their careers from the safety and comfort of their own home."
The integrated process between Testgrid and ProctorU is easy to set up and ensures a smooth candidate experience. Candidates simply sign up to complete their assessment as normal and their dedicated proctor will guide them through the process, providing maximum security to Testgrid's customers.
The benefits of the partnership include:
Verification of candidates
Physical environment checks
Cheating detection and prevention
Live communication with the candidate
Live proctoring
Screen monitoring
Customisable rules and procedures
Guided candidate experience
ProctorU is the world's most experienced provider of online invigilation services and adding this feature to Testgrid's technology stack provides a higher level of service to their customers.
Our Managing Director, Gerard Ward said "We understand the challenges our customers are facing in not being able to hold in-person assessment centres for their volume hiring. This new service ensures the integrity of their processes, while enhancing the candidate experience. Testgrid's assessments are often utilised in specialist roles or positions where security is paramount. This partnership allows these assessments to be carefully monitored, something that is particularly important during the pandemic, as so many organisations are being forced to hire remotely."
If you would like to learn how you can set up proctoring for your business then simply contact us or email [email protected].