In today's digital age, online testing has become a popular way to assess knowledge and skills. However, with the rise of online testing also comes the need for secure and reliable technology solutions to prevent cheating and ensure a fair testing environment. Meazure Learning recently developed a new secure browser for online assessments—the Guardian Browser—to power all remote proctoring sessions through the ProctorU Platform, offering enhanced exam security measures and customizable features.
In this blog article, we'll explore our reasons for developing a proprietary secure browser and outline the benefits of Guardian for administrators, instructors, and test-takers. We'll also answer some frequently asked questions about the browser, including future applications and a comparison to other secure browsers.
Why Did We Develop the Guardian Browser?
While test centers and unproctored exams have used secure browsers for many years, we saw an opportunity to develop a new browser with improved functionality and a better user experience for everyone involved in the testing process. Before we developed the Guardian Browser, test-takers sitting for a remotely proctored exam through the ProctorU Platform used a browser extension to get started. A primary reason for investing time and resources to develop our own browser was to reduce our dependency on third parties, such as Google and Mozilla. However, during development, we realized it could do more than that. Now, Guardian not only offers a more flexible solution suite to support our customers but also provides a more secure testing process, streamlines the user experience, and gives administrators more versatility in their assessment settings.
Where Does Guardian Fit in Our Technology Ecosystem, and How Does It Work?
Before test-takers start their online proctored exam through the ProctorU Platform, they download the Guardian Browser. It operates like any other browser software, such as Chrome or Firefox, but acts as the test-takers' connection to their proctoring session and provides an additional layer of security by locking down certain browser and computer functionality. We also built Guardian to work seamlessly with existing exam delivery platforms and learning management systems. This results in an agile, customizable exam experience for all users.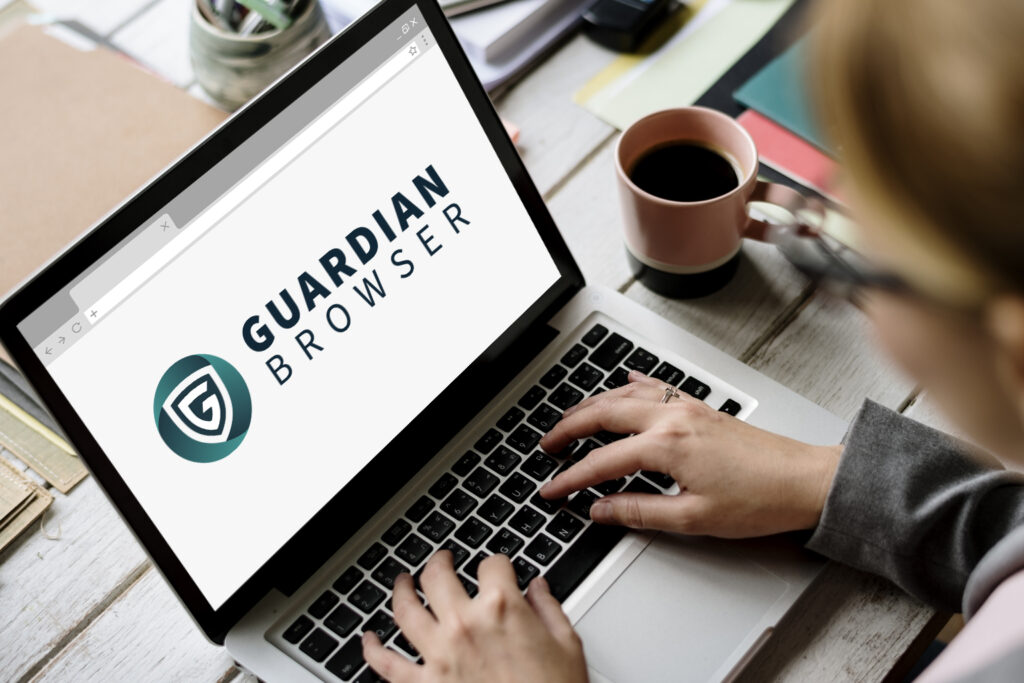 What Are the Benefits of Using the Guardian Browser?
There are several benefits to using a secure browser as the mechanism to deliver online proctored assessments. While some benefits are relevant to other secure browsers, several are unique to Guardian. Let's walk through a few of the benefits here.
Enhanced Security
The Guardian Browser can lock down computer functionality while testing based on settings controlled by administrators. With Guardian, you can restrict access to—and, in some cases, block entirely—actions, settings, and applications that may allow or facilitate exam misconduct. Guardian also performs continuous checks against these settings throughout the entirety of the exam. This ensures that your content stays secure and common cheating methods—like proxy testing, collusion, or using unpermitted resources—are deterred, detected, or prevented entirely.
You can find a list of control settings available to administrators later in this article, but let's explore a few of them here. Guardian allows administrators and instructors to disable functions like copy and paste and the ability to take screenshots, which can prevent content theft and potentially result in fewer cases of future collusion. It can also prevent test-takers from copying text from unpermitted resources and using it in response to an exam question. Additionally, if you're worried about test-takers Googling answers or using tools like ChatGPT to find answers, you can block access to all URLs except those expressly permitted by your exam rules.
Greater System Agility
Every exam is unique, and each presents its own challenges and necessary adaptations. With Guardian, administrators or instructors can adjust the browser and computer's settings based on the individual needs of that exam.
For instance, if an exam requires test-takers to watch a short video on YouTube, an administrator could add that video to its URL allowlist, letting test-takers access the individual video but not the entire YouTube site. A subsequent test may not allow access to any websites, so the administrator could easily change the settings again to reflect those requirements.
Better Test-Taker Experience
Your test-takers are already familiar with internet browsers and likely have experience using them to take online tests. The Guardian Browser interface is similar to other browsers—such as Google Chrome, Microsoft Edge, or Mozilla Firefox—so the download process is familiar. This can help reduce test-day anxiety and ultimately result in greater test-taker satisfaction. An added benefit of Guardian is its integration with the ProctorU Proctoring Platform. Test-takers have easy access to ProctorU support chat and help articles, reducing the frustration caused by technical troubleshooting.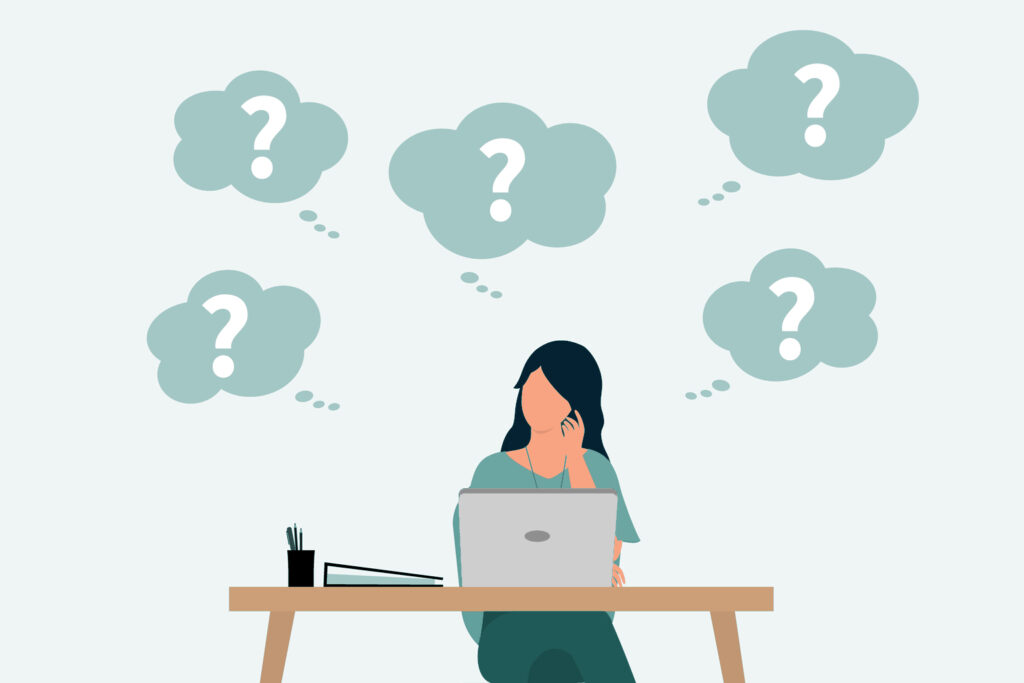 What Are Some Frequently Asked Questions About Guardian?
Since using the Guardian Browser is a new part of the testing experience for current and prospective users of the ProctorU Platform, we've responded to some of the most common questions about the browser below.
Question #1: Is the Guardian Browser only available through the ProctorU Platform?
At the moment, yes. Guardian acts as the mechanism to connect test-takers using the ProctorU Proctoring Platform to their Live+, Review+, or Record+ proctoring session. Starting in the summer of 2023, however, you'll be able to license the Guardian Browser as a separate, technology-based security solution for low-stakes assessments that don't require a proctoring session. As a secure browser for online assessment that's independent from remote proctoring services, the standalone Guardian Browser will deliver flexibility and functionality that's unmatched in the testing industry.
Question #2: What computer functionality does Guardian protect against?
Guardian detects over 500 computer processes and applications and stops them from running during an exam. That list will continue to grow as our security team uncovers new threats to exam integrity. This functionality prevents common methods of gaining an unfair advantage on exams. These processes and applications are only blocked when a test-taker is taking an exam, not while the browser is open or being used outside of the testing process.
Below are a few examples of functions Guardian does not allow during exams:
Taking screenshots
Printing
Screen recording
Virtual machine connections
Question #3: What computer and browser settings are available for administrators to control?
Guardian offers low- to high-security settings that administrators can enable or disable for each exam, including the following:
The ability for test-takers to use copy and paste keyboard shortcuts
Control over the size of the browser window and the ability for test-takers to resize the window during an exam
The ability for test-takers to open additional browser tabs
A list of URLs the test-takers are allowed to open
Question #4: How does Guardian compare to other secure browsers used to protect exam integrity?
While Guardian is not the only secure browser for online assessment available for proctored and unproctored exams, it has some features that others don't:
Access to Meazure Learning's 24/7 technical support is fully integrated into Guardian. This integration makes dealing with software frustrations and test-day troubleshooting simple.
It runs a continuous script to detect and deny things like the use of multiple monitors, access to virtual machines, and the use of unpermitted applications during an exam. While other secure browsers run similar scripts, Guardian is the only secure testing browser that checks throughout the entire exam.
Some exam proctoring solutions require an entire program or institution to use the same settings. Administrators who use Guardian can specify security features for individual exams, allowing greater flexibility and accessibility for test-takers and administrators.
While many secure browsers and proctoring platforms prevent test-takers from using the computer's inherent screenshot functionality, Guardian takes it a step further for test-takers using a PC (and soon for MAC users as well). On PCs, Guardian makes it impossible for any screenshot tools or software (such as Snag-it or Skitch) to take a picture of the browser window. It literally renders the entire browser window invisible on PCs, so any screenshot attempts would only capture what is on a test-taker's screen behind the browser window.
Question #5: What updates can we expect from Guardian in the future?
Currently, the Guardian Browser works alongside the ProctorU Platform as a flexible, adaptable solution for secure exam delivery. In addition to bringing that same flexibility and security to unproctored exams in the near future, we will release a version that's compatible with in-person testing centers soon.
We also plan to expand Guardian's features and functionality in the following ways:
Built-in proctor chat, making communication with a proctor easier and more intuitive
Continuous expansion of application and process checks to combat new methods for cheating as they arise
Increased control over screenshot functionality for Mac computers
More opportunities to collect telemetry data associated with test-taker devices, such as computer systems and networks, which will further enhance exam security
Conclusion
The rise of online testing has brought about the need for secure, reliable, and flexible technology solutions. Meazure Learning's culture of innovation and commitment to continuous improvement have given us the flexibility and motivation to develop new solutions that address current and future challenges in online testing. The Guardian Browser is the latest example of our dedication to improve the testing experience through cutting-edge software and services.
Dive deeper into Guardian's capabilities to learn more about how it can protect your exam integrity, enhance your program agility, and improve your test-takers' proctoring experience.