Live+
---
Prevent proxy testing, cheating, and content theft.
Protect your high-stakes exam with our most powerful solution. Live+ blends advanced software with human oversight and validation to create a testing environment that prevents cheating, reduces your workload, and ensures an equitable experience for your test-takers. With our Live+ solution, you benefit from a live-proctored launch by highly trained and certified professionals, continuous session monitoring, active intervention if misconduct occurs, comprehensive reporting, and more.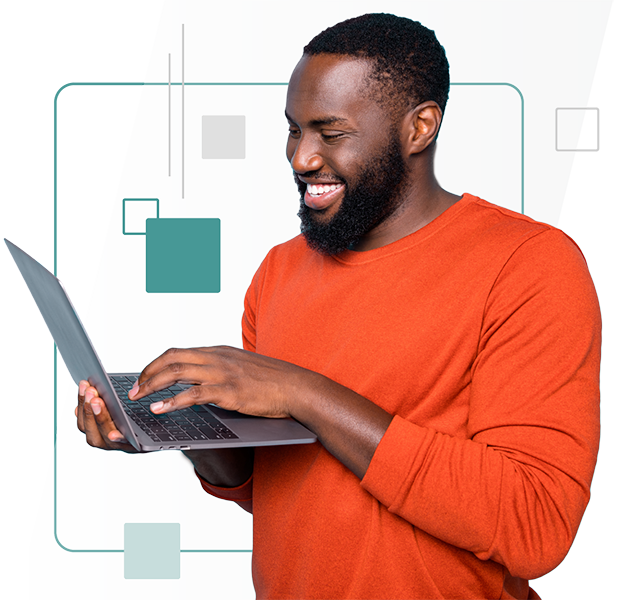 What You Can Expect with Live+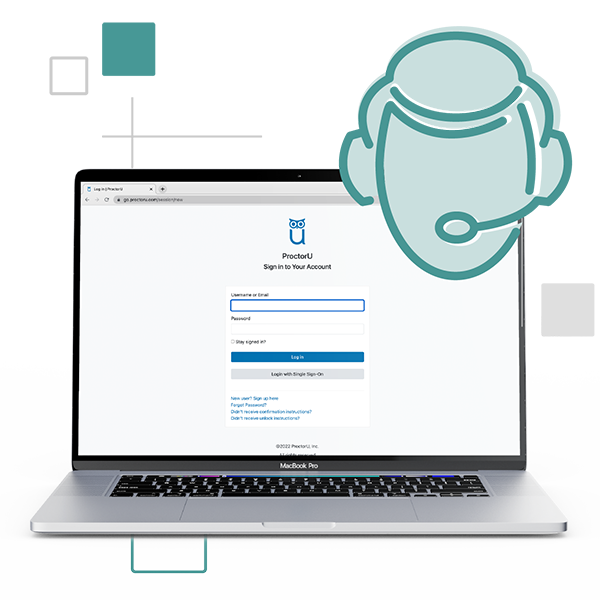 Connect Through the Guardian Browser
Test-takers connect to their proctoring session through our secure browser. Guardian secures the virtual environment by locking down each test-taker's computer according to settings configured by exam administrators.
Exam Launch with a Live Proctor
Live proctors guide test-takers through exam launch, multifactor identity verification, and environment security scans so unpermitted materials can be removed before the exam.
Live Monitoring 
Following YOUR Exam Rules
Certified, highly–trained live proctors monitor test-takers during the full exam, flag suspicious events, and intervene when necessary. Our proctors are there to make sure your exams rules are followed to the letter.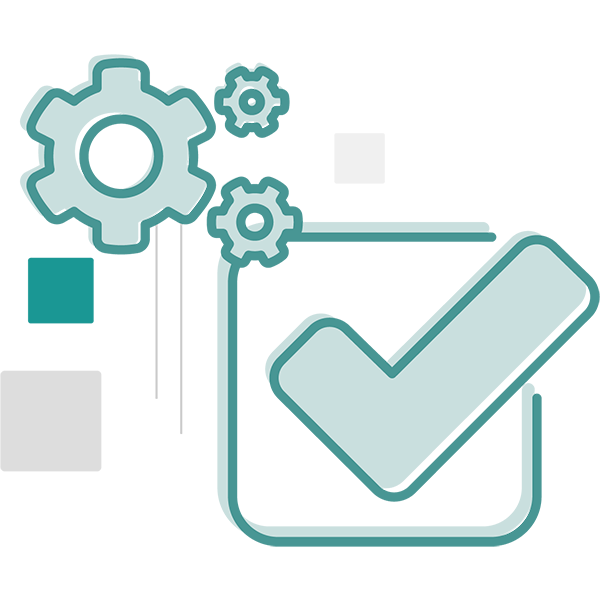 Advanced Technology Paired with Human Review
 and Validation
The ProctorU Platform was built to assist proctors, not replace them. During a Live+ session, the live proctor will be alerted if the platform detects a pattern of suspicious activity, but an incident report is not created unless a human proctor or intervention specialist confirms that the activity is not allowed in your exam rules. 
Active Intervention Only when Necessary
Active intervention is the only way to ensure cheating is stopped or prevented – but it must be done respectfully. If cheating is suspected, our live proctors will bring an intervention specialist into the session to assess the situation and tactfully intervene if needed.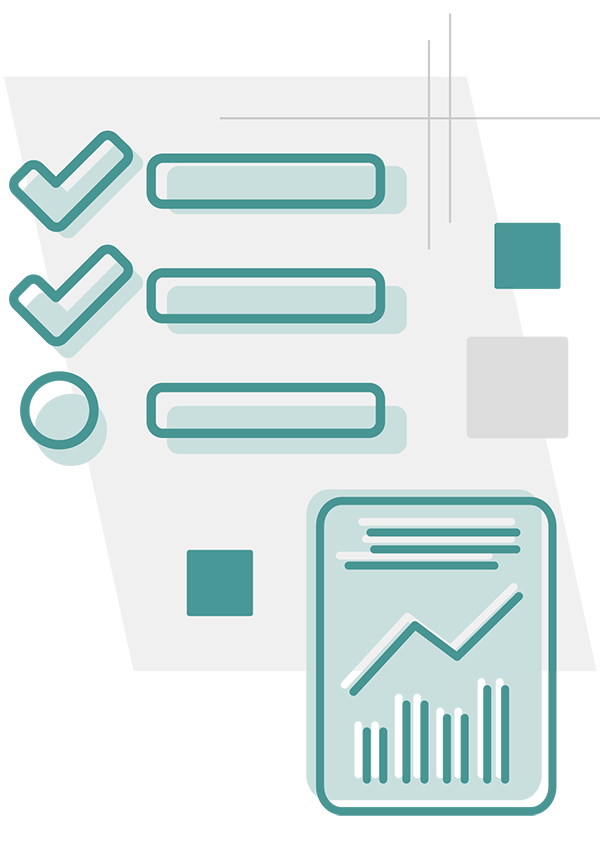 Timely Incident 
Reporting
If an incident occurs during a session, our live proctors will send administrators the documented evidence and end-to-end recordings — with timestamps — within 48 hours. Learn more about our reporting capabilities. 
Exam Analytics Dashboard
Exam facilitators and administrators have access to intuitive, role-based dashboards that detail everything that happened during your exam, including key metrics around scheduling, start times and time spent in the exam, technical issues that occurred, test-taker satisfaction scores, interventions, and integrity analytics.
Sessions Available in Real Time
Administrators also have the option of viewing live exam videos, which can be rewound without interrupting the session.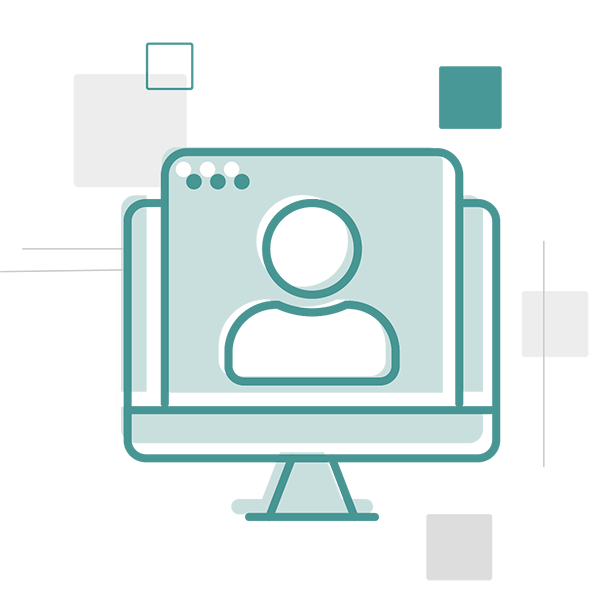 Live Chat Tech Support for Test-Takers
If test-takers need assistance before or during an exam, they will have access to our full tech support in an easy-to-use chat feature. 
LMS & Test Delivery System Integrations
The ProctorU Proctoring Platform is integrated with leading LMSs — including Canvas, Blackboard, Moodle, and D2L — and several test drivers.
To see a full list of integrations, review our Meazure Valued Partners. Note that custom integrations may require an additional investment depending on the level of development work required. 
Key Benefits of All Proctoring Service Lines

Human Review and Validation at Every Level

Integration with Standard LMSs and Custom Test Drivers

Dedicated Account or Program Team

Proctoring Consistency

Free Technical Support

Guaranteed User Satisfaction

Unparalleled Uptime

Quality Assurance Session Auditing
[Meazure Learning] helps me handle life as a mom, Army wife, full time employee, and student by offering exam times when it's most convenient for me. I love using [Meazure Learning] at home rather than taking a proctored exam at the local university's testing center. I also love that [Meazure Learning]'s proctors are polite, professional, and very helpful.
Stacy
Student, Cameron University
We've been able to use live remote proctoring to avoid some of the issues that are associated with AI bias. It's certainly harder and more expensive, but it's worth it for us. And it's consistent with our commitment to diversity, equity, and access.
Faisel Alam
Manager, Office of Test Security, Law School Admissions Council (LSAC)
The proctors were very attentive and helpful whenever there was an issue (which wasn't very often). [Meazure Learning] helps me achieve my educational goals by providing an easy and affordable way to complete my exams, especially being a Distance Education student in a totally different province. Working full-time and also going to school often times makes it challenging to schedule exams, but [Meazure Learning] is extremely flexible and convenient. Being able to write my exams without traveling is fantastic.
Audrey
Student, Southern Alberta Institute of Technology
As an early adopter of Live+, we are extremely happy with our ability to better monitor the test-taking behavior of our students while also improving the test-taker experience. We have been a partner for many years and continue to be impressed with how [Meazure Learning] listens to our needs and continues to innovate to bring new and better solutions to the online education market.
Catherine Hultman
Coordinator of Testing Services, University of Mississippi
[Meazure Learning] makes it easy for me to take exams when I feel most prepared - whether it be at 11 at night or 7 in the morning. It's great! I also appreciate that the proctors are always pleasant and to-the-point. Taking an exam at home makes for a comfortable test-taking environment as well.
Dylan W.
Student, University of Iowa
Everyone I've worked with at [Meazure Learning], from proctors to administrators, has been very thorough in what they do and have been very cooperative. The team is accommodating in terms of tailoring their expertise and product line with how we do things at Troy, and the service has always been extraordinarily helpful.
Shannon Carolipio
Assistant Director Academic Testing, Troy University
Explore our other proctoring service lines.
Protect your high-stakes exam.
Learn what our technology can do for you.