It can be overwhelming to decide which solution is right for your testing program. Because there are so many different test development, delivery, and niche technology options available today, some test owners take an à la carte approach—choosing the services and software that meet their unique needs, even if they come from multiple vendors. On the other hand, many test owners like the idea of a one-stop shop—choosing a vendor that can do it all through its proprietary suite of software and services.
An approach that is becoming more popular these days is to find a vendor with its own set of services and technology, complemented by a vast network of strategic partnerships, to build a tailored assessment solution specific to the needs of each program. For programs needing specialized solutions, such as an à la carte option, but who still want a one-stop-shop experience, a tailored assessment solution may be the best option.
In this article, we'll look at a tailored solution approach—what it is and what it can do for you. We'll show you some of the benefits of a tailored solution. Finally, we'll examine 8 questions to ask to help you choose the right provider for your testing program.
What Is a Tailored Assessment Solution?
A tailored assessment solution is a comprehensive and customized set of exam software and services. It leverages the primary vendor's offerings combined with carefully selected unique offerings from its trusted strategic partnerships. Working closely with you to build an ideal solution, the primary vendor facilitates all partnership collaboration. It acts as a centralized point of contact throughout the assessment life cycle to create a cohesive testing ecosystem for you. Unlike the à la carte option, a tailored assessment solution gives you the ease of working through a single vendor. But it also provides you with the flexibility to use whichever services or technology best align with your program's needs.
Building Your Ideal Solution
Let's compare the benefits of a tailored assessment ecosystem with an à la carte approach or a one-stop-shop approach. We'll use the analogy of building or renovating a house.
You could find a company that employs everyone you need—an architect, designers, construction crew, electricians, etc.—a one-stop shop. But what if you want custom brickwork that your chosen company can't accommodate? Or what if your land causes some foundation issues that your chosen company has never dealt with? Sometimes a one-stop shop has everything you need. But if it doesn't—or if you find out later that it's not as experienced in a key area—you may end up complicating your project by working with multiple vendors in the long run, potentially causing timeline delays or additional costs you didn't budget for. In the end, you may even find you're disappointed with the final result.
In another situation, you might have a specific end product in mind and prefer a do-it-yourself method. You take the à la carte route, hiring multiple professionals who specialize in various parts of the building process. You choose a stellar architect, famous interior designer, master stoneworker, and acclaimed landscape artist. The finished work turns out exactly how you want it, but the stress of dealing with so many different individuals, piecemeal invoices, and conflicting timelines is exhausting and not worth the time and effort.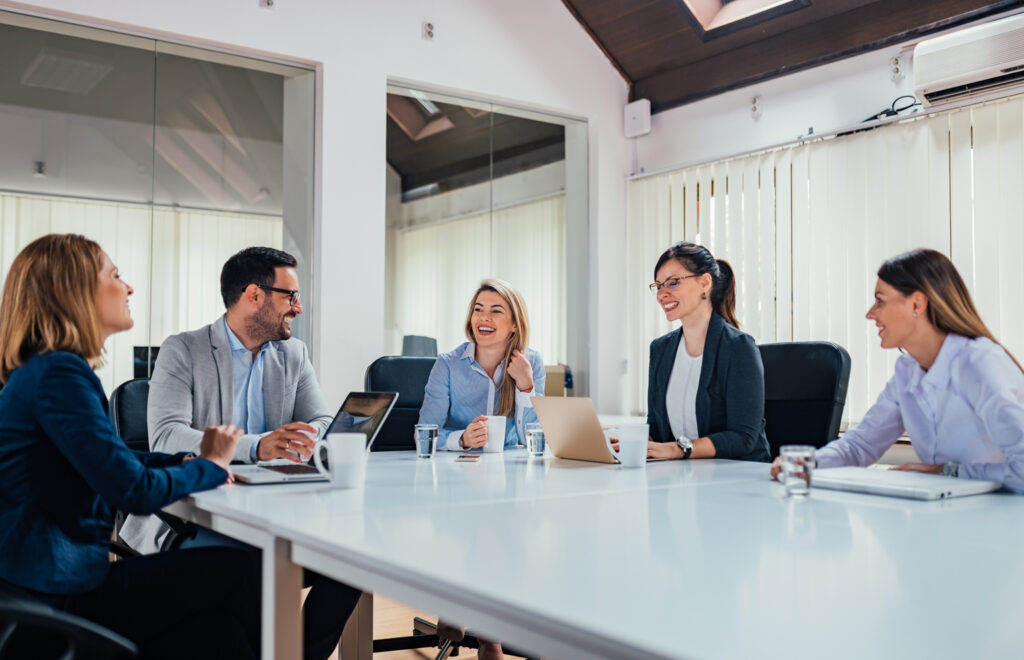 In our final scenario—a tailored solution—you find a general contractor who has established partnerships with everyone you need. You work with them to select the parts of the project that will be sub-contracted. And you even get to choose which company or artisan they use. All your communication, invoicing, and project management is centralized with your general contractor. You get the best of both worlds—the benefits of a single vendor with the flexibility to resource the best-in-class specialists who can transform your house into a dream home.
Benefits of Tailored Assessment Solutions
The unique framework of a tailored assessment ecosystem is more flexible than a one-stop shop. You get to customize a solution set that meets your specific needs. It can also lead to more efficient communication, relationship building, problem resolution, and consistency than an à la carte solution because you're communicating with only one vendor. Additionally, the customization of a tailored assessment solution allows you to leverage innovative solutions and specialized expertise from other providers. This ultimately results in a higher-quality experience for your test-takers.
Questions to Ask When Evaluating a Provider of Tailored Assessment Solutions
As we've explored, using a vendor that can help you create a tailored assessment solution has many benefits. However, choosing the right primary vendor for your program ultimately comes down to evaluating your needs against the vendor's experience, strengths, weaknesses, and partnership network. When conducting this evaluation, consider the following questions to help you make an informed decision that's right for your program.
Question #1: Does the vendor have experience managing the development and administration of exams in my industry or field?
Each industry has unique priorities when it comes to assessments. For health care, security is a major priority, whereas IT is focused on scalability and global reach. In the construction industry, they prioritize test-taker experience. Choosing a tailored assessment vendor with previous experience in your field—one who understands the specific needs of your industry and test-taker population—can help you navigate the roadblocks and challenges of your particular testing program. They may also better understand the custom needs of your market segment. This experience can be invaluable when it comes to setting up—and ultimately administering—your exam.
Question #2: If the vendor lacks criteria that are important to your program, does it have a strategic partnership with another vendor to fill the gap?
It may not be possible for you to find one vendor with the ability to meet all your criteria. But a vendor with strong partnerships with other providers in the testing industry can leverage those partnerships to your advantage. They can offer a truly tailored assessment solution that transcends technology or service limitations.
"With a tailored assessment model, you can get a complete picture of the market, letting you and your vendor build a solution made up of the services and technology that match your program's specific needs."

Danielle Geddes, VP of Enterprise Sales, Meazure Learning
Question #3: If you use a solution through your vendor's partnership network, will you work with the partner directly or will the vendor be your single point of contact?
One of the benefits of a tailored assessment solution is having a single vendor to work with. This streamlines your communication process, making it easier to know who to contact in the event an issue arises. If your vendor works with partners to meet your needs, ask if you have that single point of contact. If not, it may be worth continuing to look until you find a vendor who will be your sole contact.
Question #4: If you use a solution through your vendor's partnership network, where will your test-takers go for technical support?
In addition to the previously mentioned benefits of a single point of contact, it also helps your test-takers on exam day. Find out if your test-takers will be using a clear communication process for troubleshooting needs. If not, ask how the vendor plans to provide that streamlined customer service experience to your test-takers.
Question #5: If you use a solution through your vendor's partnership network, how will invoicing be handled?
In the same way a single point of contact for technical support and implementation simplifies the delivery process, a streamlined payment system can be a significant benefit to your program. Will you be responsible for paying only your vendor, or will you be billed by your vendor's partners as well? Having a single-invoice process can simplify your program operations.
Question #6: What is the vendor's track record for meeting project timelines and budget expectations?
Your exam program is valuable—to your stakeholders, organization, and test-takers. Knowing that it will be delivered on time and on budget is vital for many reasons. For example, when launching a new exam program from scratch, a vendor's ability to meet important deadlines can help your organization meet revenue goals, enhance career paths, and serve the public interest by upholding competency standards.
Question #7: How does the vendor handle technical issues and ensure system availability during peak testing periods?
These days, your test-takers expect the ability to take their exam on their own schedule, whenever it's convenient for them. They also rely on quick and simple technical support when needed. System outages and tech issues can greatly impact test results and comfort on exam day. Make sure the vendor has the infrastructure needed—both from a support standpoint and in operational redundancy—to consistently and reliably deliver your exam.
Question #8: What is the vendor's long-term strategy for innovation and development, and how does it plan to stay ahead of the curve in terms of assessment technology and best practices?
Ideally, you will find a solution that works for your exam program long-term. This means finding a vendor that is committed to adhering to best practices, staying abreast of new technology, and keeping up to date with exam integrity threats that could weaken your credentialing program. The right vendor will have plans in place to stay on top of the latest trends and innovations in the testing industry, the right partnerships when necessary, and the experience to make those plans a reality.
Conclusion
The choice of what type of vendor solution is best for your testing program is highly subjective. You should consider your unique needs when determining the best option for your program and your staff. While one-stop shops and à la carte options may be the right choice for certain programs, a tailored assessment solution provides a unique flexibility that other options don't. This article and the questions we've raised are intended to help you find the right solution to meet both your current needs and your future goals.
Want more information on tailored assessment solutions and how Meazure Learning can find the right solution for your program needs? Get a free Test Program Consultation.