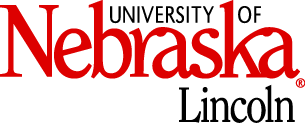 I am often asked about online proctoring and I point out that the opportunity to have a true partnership with [Meazure Learning] and the ability to design a custom solution to fit the classroom is important.

 – Tawnya Means, Assistant Dean and Director of Teaching & Learning Center, College of Business
What was your first impression and initial experience like with Meazure Learning?
My experience with Meazure Learning began in 2009, at the University of Florida in the Warrington College of Business. I was co-teaching a fully online course that regularly enrolls 150-250 test-takers. The course had a mix of on-campus and online test-takers and some of the test-takers were unable to use our traditional testing facilities for exams. For example, one test-taker was driving a Wienermobile all over the country for a fabulous internship. We wanted to find a way to support her driving schedule and her ability to take exams remotely. So we started investigating ways that we could support test-takers with online proctoring.
We were evaluating different vendors when Meazure Learning's founder, Jarrod Morgan, approached us. We conducted a pilot with Meazure Learning and our experience was that Meazure Learning worked well for test-takers and faculty. Meazure Learning provided a personal touch, and a direct connection for the test-takers with the support they needed, especially for test-takers who were brand new to remote testing. Meazure Learning was basically bending over backward to make sure that the test-takers had what they needed to be successful.
What are some common misconceptions people might have about online proctoring?
That cheating using technology happens like crazy. Or the opposite, that cheating doesn't happen at all, which is very naïve. There are people who will cheat no matter what, and there are people who will never cheat, and then there's a whole bunch of people in between who are tempted to cheat if they see an opportunity arise. Because online proctoring captures a lot of opportunistic cheating, people assume that cheating happens more online. I think cheating happens in person as well but a lot of it goes unnoticed in face-to-face proctoring environments.
In what ways has Meazure Learning impacted your test-takers/campus as it relates to challenges and growth?
We went through a number of changes and some growth, both for us and for Meazure Learning. Through these exchanges we developed a true partnership where we could interact back and forth: This is what we need. Yes, we can build it. This is how we want to support our test-takers. This is what could be better. That back and forth partnership was unique. When I left Florida and started working at Nebraska, they didn't have online proctoring capabilities here, so again I went through and evaluated about nine different vendors. Ultimately, our decision was to stay with Meazure Learning given their ability to provide the right blend of technology-based solutions and support in order to make it smooth and successful for test-takers and staff.
If you were talking to a colleague or someone in your industry, how would you describe Meazure Learning?
I am often asked about online proctoring and I point out that the opportunity to have a true partnership with Meazure Learning, and the ability to design a custom solution to fit the classroom is important. For example, not everyone will need the full live version or fully automated proctoring. However, the fact that there's a customized solution available is helpful – from a financial standpoint as well.
As you've grown along with Meazure Learning and seen our technology evolve, what most excites you about our products and services now?
One of the things I'm excited about is the combination of having access to real-time, online support from a human as well as automated AI capabilities. If a student encounters an issue, if they're not completely comfortable with the technology yet, which many of our non-traditional test-takers aren't, if they are nervous or struggling, or not sure where to go, those issues require a human to help when needed. Additionally, I love having the ability to go in after the fact to review the exam session and make a decision about was this something that the student shouldn't be doing, or should be doing, that takes a human element too. I'm also excited to see the changes happening with artificial intelligence, and how the system will learn over time the kinds of things that should be flagged.
What do you think is most valuable about Meazure Learning's commitment to secure testing?
Academic integrity is a huge issue for any online program. Having the ability to work toward ensuring that academic integrity is maintained is critical. As more programs go online, there will need to be structures in place to protect exam integrity or we'll have people running rampant, cheating, and making a bad name for online programs. It's important to maintain the rigor of the program, the reputation of the program and the school, and to let test-takers know – even the test-takers who don't cheat – that nobody else is cheating. At the same time, you can't have academic integrity restrictions that cause distractions or make it difficult to learn. The technology needs to be seamless.
---
Want to take this case study with you? Snag a digital download: