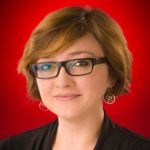 This is a very competitive industry and it's crucial to be able to point out to our [test-takers] that online proctored exams are ultimately validating the quality of the degree that [test-takers] earn. [Meazure Learning] is a service that we can confidently say does that.
– Shannon Carolipio, Assistant Director Academic Testing, Troy University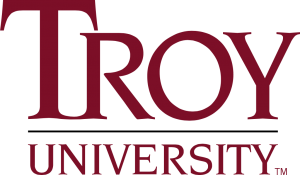 Troy University has a clear goal in mind for its online learning population: Provide nontraditional test-takers with access to the same educational opportunities as on-campus learners. A common concern with online learning is academic integrity. In order to combat the evolution of cheating, institutions must be proactive in partnering with the right proctoring solution.
As the assistant director of testing and proctoring for Troy University, Shannon Carolipio discusses how Meazure Learning (formerly ProctorU) helps Troy accomplish their goal while ensuring the reputation and integrity of its online programs through the products and people that shape Meazure Learning.
How does Meazure Learning make life easier at Troy University?
First and foremost, it is the administrative capabilities and visibility into the platform. It is very helpful to log in and effortlessly see and export incident reports. I can also go to the incident center and determine where academic fraud may have occurred and in which course assessment by looking at the schedule view. Meazure Learning has always been good about replying quickly to my needs, but with the admin view capabilities, it's practically instantaneous. I can go in and get exactly what I need. The few times I've needed additional information, I turned to an advocate for human help.
How do you describe Meazure Learning to industry peers and colleagues?
I describe the online proctoring and identity verification solution as comprehensive. Everyone I've worked with at Meazure Learning, from proctors to administrators, has been very thorough in what they do and have been very cooperative. The team is accommodating in terms of tailoring their expertise and product line with how we do things at Troy, and the service has always been extraordinarily helpful. A lot of faculty members here are certainly pleased with the service.
You've been working in online higher education since 2008, and Meazure Learning is celebrating its 10-year anniversary this year. How have you seen Meazure Learning evolve in the past decade?
Not only does Meazure Learning continue to evolve as a separate entity, they also evolve along with us. They are constantly adapting to our needs. Because I'm very familiar with some of the faces and names now, after working with them for so long, I'm comfortable and confident reaching out at any time to discuss an idea, troubleshoot an issue together, or ask the team to help provide me a clear picture of the available testing data in the platform.
As far as growing and helping our team with improved technology and interface, I'm able to log in and view incident reports online immediately instead of only having a PDF file emailed to me hours after an assessment is complete. Meazure Learning has made the following exam activity much more convenient by flagging, documenting, and showing the step-by-step process, from adding an exam appointment to the cart all the way up until the exam is finished, and any incident or issue in between. That's extremely valuable to help test-takers in any kind of situation or allow me to answer a faculty member's question or concern.
What is most valuable about having Meazure Learning as a partner?
This is a very competitive industry and it's crucial to be able to point out to our test-takers that online proctored exams are ultimately validating the quality of the degree that test-takers earn. Meazure Learning is a service that we can confidently say does that.
What are some common misconceptions people have about online courses and proctored exams?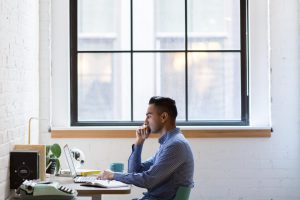 We saw a variety of misconceptions about online courses, not just exams. People often think online courses are going to be easier to pass or require less study time, but that's simply not the case. Even though our online courses are condensed in length, that doesn't mean the effort test-takers put in is going to be less than what would be required in a brick-and-mortar setting.
Whether it's online or in the classroom, it's important that testing professionals and faculty continue to evolve so that test-takers are getting the best possible service. Meazure Learning helps foster the fairest possible environment for our test-takers, where no test-taker on campus or online has an advantage over another because of the testing environment.
---
Want to take this case study with you? Snag a digital download: