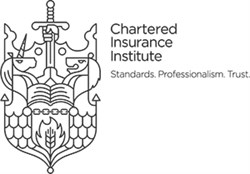 ProctorU today announced it is partnering with The Chartered Insurance Institute (CII) to provide remote invigilation services, also known as online proctoring, for six of CII's non-UK units with more to follow. CII provides a broad range of global insurance and financial planning qualifications from introductory awards through advanced study. CII is dedicated to building public trust in insurance and financial services professionals in 150 countries through its more than 125,000 members.
"Remote invigilation goes a long way toward ensuring that our products are fit for the needs of tomorrow, in keeping with the changing professional and educational needs of our customers. As our customer base continues to grow, remote invigilation makes our qualifications more accessible to a broader range of people," said Nicola Mellor, Qualifications Director at Chartered Insurance Institute. "We are committed to delivering relevant learning and using technology to support our candidates. Introducing remote invigilation demonstrates our ongoing commitment in these areas."
The Chartered Insurance Institute (CII) exams will be monitored using ProctorU Pro. Each exam session begins with an identification authentication process to prevent proxy testing and then uses a multi-layered invigilation approach with a live invigilator backed by powerful artificial intelligence (AI) to flag any suspicious test-taking behavior. ProctorU Pro utilizes the same technology integrated in ProctorU Live+, the first and only live invigilation service strengthened by AI that learns and adapts to test-taker behaviors over time.
"We are very excited to provide remote invigilation services for the prestigious Chartered Insurance Institute," said ProctorU CEO, Scott McFarland. "We understand the importance of securing CII's exam content and providing a consistent testing experience while also giving candidates the ultimate flexibility of testing anytime, anywhere."
Read more about what CII has to say about the partnership here.
About ProctorU
ProctorU provides a full suite of online proctoring and identity management solutions for education, professional development and credentialing organizations. With patented, 24/7 on-demand live proctoring and a fully-automated platform, both backed by artificial intelligence, ProctorU offers powerful, convenient and cost-effective alternative to traditional test centers. ProctorU increases access to online learning while ensuring exam integrity and accountability for any test-taker with internet access using only a computer and a webcam.
About The Chartered Insurance Institute (CII)
CII is a professional body dedicated to building public trust in the insurance and financial planning professions. Our 125,000 members commit to high professional standards and continuing professional development. We work with businesses to develop bespoke, company-wide solutions that ensure competitive advantage by enhancing employees' technical and professional competence. Success in CII qualifications is universally recognised as evidence of knowledge and technical expertise. Our members are able to drive personal development and maintain their professional standing by adhering to our Code of Ethics and by accessing a range of learning services. Find out more at: cii.co.uk.