We created this free marketing toolkit to help create institution-wide awareness of ProctorU and encourage adoption of online proctoring among students and faculty. Download one element or the entire toolkit. You can use these marketing materials however you see fit. We've included suggestions for use, but you have the ability to change anything. Click the links to download a .zip file of everything you need for each element.
Not sure where to start? Check out this
.
NOTE: By downloading these resources, you agree to the End-User License Agreement.

Quick links to each section
---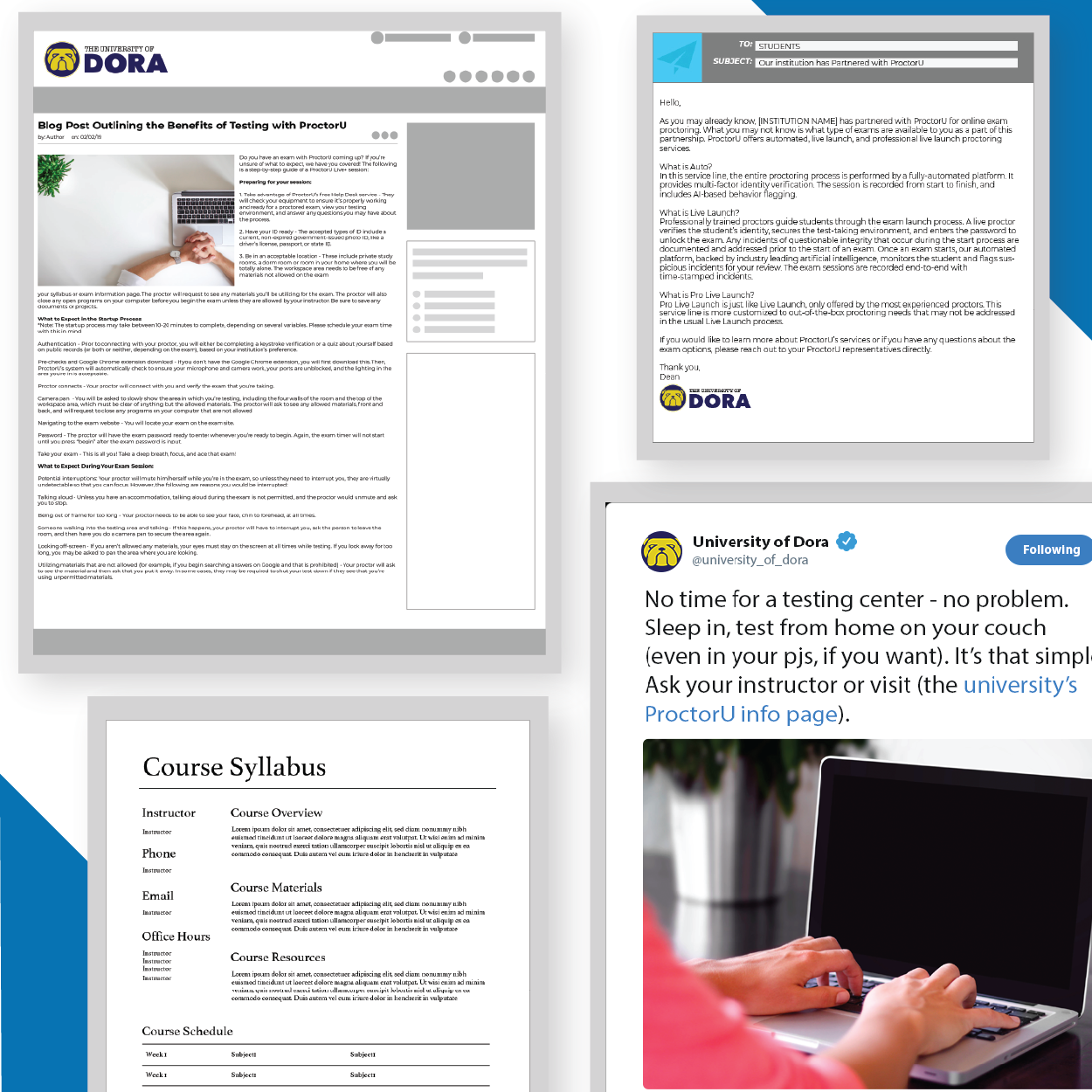 If you're an individual faculty member or instructor, this package was put together with you in mind. It contains the elements that will be most beneficial to you.  If you use social media to talk with your students, we've also included some sample social posts you can use. And if you are into blogging or just want to provide more information to students through your course LMS pages, we've included some articles that can help break down online proctoring with ProctorU for your students.
Are you just looking for syllabus language? Click this link to access suggested syllabus verbiage ready for you to copy and paste into your online syllabus.
These articles contain easy-to-understand information about ProctorU's services, meant to proactively quell any confusion or concerns students may have about the service. The content can be used as news articles, blog posts or digital newsletter posts. Each has a social post that can go along with it, which is indicated on each document. Articles include:
Announcement of Partnership with ProctorU
Common Myths About ProctorU, Crushed
Three Student Benefits of Testing with ProctorU
In addition to blog and news-style content, we've drafted some language to be used as evergreen content. We strongly suggest you create an "Information About ProctorU" page on your institution or department website that can be your institution's hub for ProctorU details.
Informational Page about ProctorU
Student Testimonials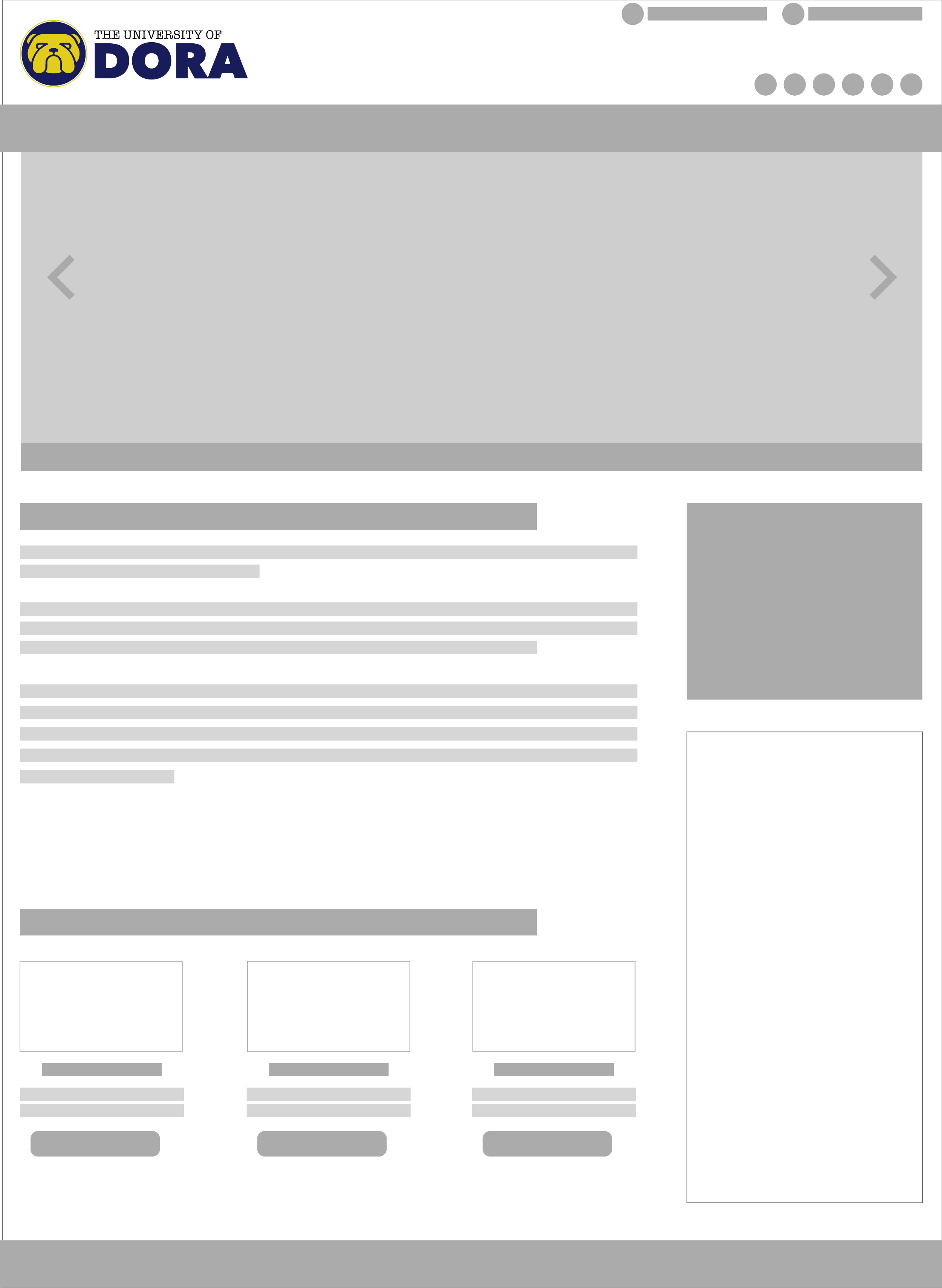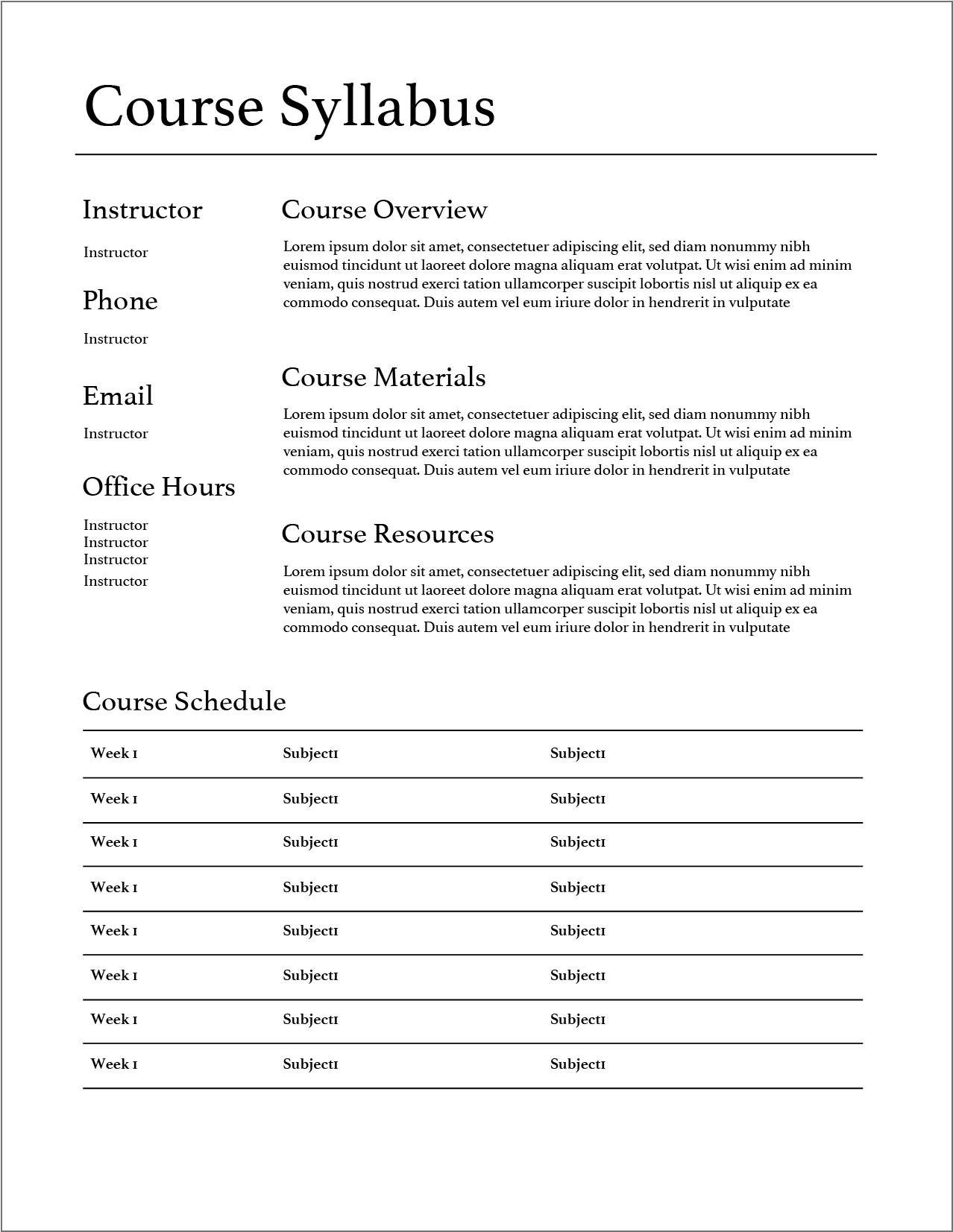 We've drafted straightforward syllabus language that communicate how ProctorU works in a way that is beneficial to both the seasoned ProctorU user and the first-time test-taker. It includes basic tech requirements, and directly addresses concerns your students may have with online proctoring. It is meant to be one section of your syllabus.